General Public
Science+Art+Design Workshop Sustainable Plastics: Biopolymers
Friday, March 1, 2019 at 10:30 am to 11:40 am
With 8 billion tons of plastic waste entering our oceans, a move towards recycling and reuse has been implemented. Alongside these efforts, a movement to create bio-degradable plastics is also underway. Commercially, if a plastic contains 20% renewable material it is considered to be "bio-based." This 20% is usually made of shrimp shells, wood, coconut, wheat, corn or other renewable materials. This also means the remaining 80% can be made from traditional fossil fuel-based plastics polymers. These fuel-based plastics leach and create a concentrated source of estrogen mimics which disrupt biodiversity and affect human health. Join us as we explore more sustainable and less toxic polymers in an effort to protect ecosystem health and reduce landfill waste. In this lab, we use a very simple proof of concept approach to creating biopolymers from household items such as starch, milk, and sugar and examine variables such as temperature, concentration, and time in their synthesis.
Image credit: Justin Hofman
FREE EVENT! RSVP required.
Resources:
Martinko, Katherine. "The problem with bioplastics." TreeHugger, Treehugger, 28 Nov. 2017. Link
TEDxTalks. "Bioplastic Fantastic: Why we don't need oil for plastics | Kathryn Sheridan | TEDxGhent." YouTube, YouTube, 25 Aug. 2016, Link
Morris, Ali. "Dutch designers convert algae into bioplastic for 3D printing." Dezeen, Dezeen, 7 Dec. 2017, Link.
This event is sponsored by The Department of Natural Sciences & Mathematics, Eugene Lang College of Liberal Arts and The Provost Office.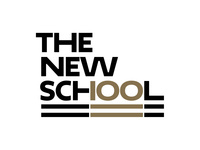 This event is part of The New School's Centennial celebration. Learn more at newschool.edu/100 • #100YearsNew
Subscribe

Event Type

Audience

Center

Theme

School

Topic
Cost

Free