General Public
New York Times at The New School: Civilian Casualties of the War on Terror
Tuesday, February 5, 2019 at 7:00 pm
A rare convergence of experts on the human costs of war will discuss the often-ignored outgrowth of the global war on terror: two decades of civilian casualties. New York Times journalist and Marine Corps infantry veteran C. J. Chivers, winner of the Pulitzer Prize for his 2016 story about an Afghan war veteran suffering from post-traumatic stress disorder, will moderate the discussion. The panelists are Alissa J. Rubin, the Times Paris bureau chief who won a Pulitzer Prize for foreign reporting on Afghanistan in 2015; Azmat Khan, an investigative reporter and New York Times Magazine contributor, who uncovered civilian casualties among nearly 150 airstrike sites across northern Iraq; and writer Brian Castner, a veteran of the Iraq war and weapons expert for Amnesty International's crisis team, who also investigates war crimes and human rights violations.
Presented in collaboration with the New York Times, Student Veteran Services, and the Adult Bachelor's Program at The New School.
A limited number of free tickets for this event are available to New School students, faculty, staff, and alumni. Click here to reserve a ticket. Please present your NewCard at the event to verify your registration.
Want to learn more about events like this one? Click here to sign up for the Schools of Public Engagement's monthly events newsletter.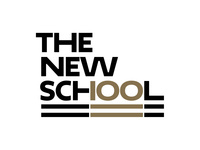 This event is part of The New School's Centennial celebration. Learn more at newschool.edu/100 • #100YearsNew