General Public
Liberalism & Democracy: Past, Present, Prospects
Friday, February 8, 2019 at 10:00 am to 6:30 pm
Liberal democratic values seem embattled as never before in the United States, and around the world. The time is right for a serious and wide-ranging exploration of the prospects for liberal democracies in a context that acknowledges the historical and contemporary tensions between democracy and liberal values, both in theory and in practice. This conference convenes a varied group of scholars, journalists, policy expert and veteran public servants, we hope to stage a real meeting of the minds, not the usual partisan sniping that occurs at most academic events – and we are trying to be as inclusive as possible, by inviting thoughtful representatives from the left, right, and center.
At this public seminar, participants will make brief remarks and then engage in dialogue. Over the course of our conversations, we will examine the prospects for liberal democracies against the backdrop of the historical and contemporary tensions between democracy and liberalism.
The second of two conferences organized by James Miller (Professor of Politics, New School for Social Research) and Helena Rosenblatt (Professor of History, CUNY Graduate Center). Sponsored by The New School in partnership with City University of New York, Graduate Center.
Portions of this event will be live-streamed and can be viewed here:
Liberalism & Democracy: Past, Present, Prospects
- - - - - - - - - -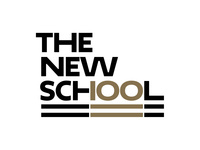 This event is part of The New School's Centennial celebration. Learn more at newschool.edu/100 • #100YearsNew
Subscribe

Event Type

Audience

Theme

Humanity, Society, Social Justice, International and Global, Politics, Policy and Government, Education and Learning, Intellectual Culture and Big Ideas, Centennial

School

Topic
Cost

free

Additional Details

Though liberalism and democracy have become intertwined in some contemporary societies, they have evolved along quite distinct paths historically.

Democracy is an ancient idea, liberalism a very modern one. Greek democracy was not liberal, nor was the revolutionary democracy championed by the sans-culottes in the French Revolution.

To this day, there are many avowedly democratic movements and regimes, both on the left and the right, that explicitly reject liberal values.

Moreover, even in liberal democratic societies, there are important tensions between the two traditions.


Featuring

T Alexander Aleinikoff
Josh Begley
Robert Boyers
Paul Cartledge
EJ Dionne
Federico Finchelstein
Ben Fountain
William Galston
Teresa Ghilarducci
Dipayan Ghosh
Jeffrey C Isaac
Ira Katznelson
James Kloppenberg
Bill Kristol
Paul Krugman
Natasha Lennard
Yuval Levin
Jessica Pisano
Marc Plattner
Aziz Rana
Jennifer Roberts
Sophia Rosenfeld
Rogers Smith
Astra Taylor
Michael Tomasky
Thomas Chatterton Williams
Deva Woodly


This event is free and open to the public. Tickets are required, with registration through Eventbrite. Seating is not guaranteed, but offered on a first come, first served basis. An overflow room will be available for viewing a video live stream of the event.

CONFERENCE AGENDA


THURSDAY 4 – 8:30 pm
4 pm: Film screening of What is Democracy? Followed by director's talk
back with Astra Taylor.


6 pm: Welcome: Helena Rosenblatt and James Miller


6:10 pm: Keynote: Ira Katznelson on The New School and the American
Ideal of a Liberal Democracy


6:30 – 8:30 pm Democracy, liberalism, & liberal democracy in history
Opening comments: Paul Cartledge, Jennifer Roberts, James Miller, Helena Rosenblatt, James Kloppenberg, E J Dionne Jr. Moderated by Miller and Rosenblatt


FRIDAY 10 am – 6 pm
Conveners and moderators: Robert Boyers, James Miller, Helena
Rosenblatt


10 – 11:30AM:
"All men are created equal": egalitarianism as a contested value in liberal democracies
Opening comments: Yuval Levin, Aziz Rana, Paul Krugman, Teresa
Ghilarducci


11:30 – 1PM:
"We the people": race and immigration as a challenge to modern
democracies
Opening comments: Rogers Smith, William Galston, Thomas Chatterton
Williams, T. Alexander Aleinikoff


(Lunch break, 1 – 2 pm)


2 – 3:30PM:
"Of the people": demands for purified popular sovereignty and the
challenge of exclusionary "majoritarianism" in modern democracies
Opening comments: Federico Finchelstein, Jessica Pisano, Jeffrey Isaac, Ben Fountain


3:30- 4:30 PM:
"For the more general diffusion of knowledge": the politics of truth,
government secrecy & precision propaganda in America today
Opening comment by Sophia Rosenfeld, followed by short presentations by Josh Begley and Dipayan Ghosh


4:30 – 6:30 PM:
"The last best hope of earth": prospects for liberal democracy
Opening comments: Marc Plattner, Bill Kristol, Astra Taylor, Deva Woodly, Natasha Lennard, Michael Tomasky

Brief Biographies of Conference Participants:


T. Alexander Aleinikoff is Director of the Zolberg Institute on Migration and Mobility at the New School. He was previously a law professor and dean at Georgetown University Law Center, and served from 2010 to 2015 as Deputy High Commissioner in the Office of the United Nations High Commissioner for Refugees in Geneva, Switzerland. An expert on immigration policy, he was executive commissioner of
programs and general counsel of the U.S. Immigration and Naturalization Service, and co-chaired the Immigration Policy Review Team for the Presidential transition of Barack Obama. He is the author of Semblances of Sovereignty: The Constitution, the State, and
American Citizenship (2002), as well as countless journal articles, and an editor of From Migrants to Citizens: Membership in a Changing World (2000) and Immigration and Citizenship: Process and Policy (2016), among other casebooks. He is currently host of
the Tempest Tossed podcast on US immigration.


Josh Begley is a data artist, app developer, and filmmaker based in Brooklyn, New York. He is the creator of Metadata+, an iPhone app that tracks United States drone strikes. Begley is the director of two short films, Concussion Protocol (2018) and Best of Luck with the Wall (2016), both produced by Academy Award-winning director Laura Poitras. His films have screened at the Whitney Museum of American Art, The Met Breuer, the New York Film Festival, and the Museum of Modern Art (MoMA). Currently the Data Artist-in-Residence at First Look Media, Begley's work has appeared in The New Yorker,
The New York Times, Vanity Fair, The Atlantic, and at the New Museum of Contemporary Art. He teaches at Columbia Law School.


Robert Boyers is founder and editor of the quarterly Salmagundi. He is Professor of English Skidmore College, and the founder and Director of the New York State Summer Writers Institute. His books include The Fate of Ideas (2015), The Dictator's Dictation: On The Politics of Novels and Novelists (2005), Atrocity and Amnesia: The Political Novel Since 1945 (1985), A Book of Common Praise (2002). A book of his short stories entitled Excitable Women, Damaged Men appeared in 2005. A frequent contributor to such magazines as The Nation, Harper's, The New Republic, Granta, The American Scholar and The Chronicle of Higher Education, his essays have appeared in BestAmerican Essays, The Pushcart Prize Annual and other anthologies. He has just
completed a new book entitled High Anxiety: The Culture, The Thought Police and The Academy.

Paul Cartledge is A.G. Leventis Senior Research Fellow of Clare College and A.G. Leventis Professor of Greek Culture Emeritus at the University of Cambridge. He was the Hellenic Parliament Global Distinguished Professor in the History and Theory of Democracy at New York University. His previous books include The Spartans: The World of the Warrior-Heroes of Ancient Greece (2003); Alexander the Great (2004); Thermopylae: The Battle That Changed the World (2006); Ancient Greece: A Very Short Introduction (2011); and Democracy: A Life, published in 2016 by Oxford University Press (new
edition with Afterword, 2018). He is an honorary citizen of modern Sparta, holds the Gold Cross of the Order of Honor awarded by the President of Greece, and has appeared on numerous BBC documentaries about ancient Greece.


E.J. Dionne Jr. is a syndicated columnist for The Washington Post, a senior fellow at the Brookings Institution and university professor in the Foundations of Democracy and Culture at Georgetown University. Dionne provides regular political analysis for MSNBC, NPR's "All Things Considered," and ABC News' "This Week." He is the author of seven books and has edited or co-edited six other volumes. His most recent
books are One Nation After Trump: A Guide for the Perplexed, the Disillusioned, the Desperate, and the Not-Yet Deported (2017), co-authored with Norman J. Ornstein and Thomas E. Mann, and Why the Right Went Wrong: Conservatism – From Goldwater to Trump and Beyond" (2016). Other works include Our Divided Political Heart (2012);
Why Americans Hate Politics (1991); Souled Out: Reclaiming Faith and Politics After the Religious Right (2008); and We Are the Change We Seek: The Speeches of Barack Obama (2016), co-edited with MSNBC's Joy-Ann Reid.

Federico Finchelstein is Professor of History at the New School for Social Research and Eugene Lang College. His books in English include Transatlantic Fascism (2010); The Ideological Origins of the Dirty War (2014); and, most recently, From Fascism to
Populism in History (2017). An expert on fascism, populism, and the relationship between history and political theory, his commentary on current affairs has appeared in a variety of newspapers and magazines, including The New York Times, The Washington Post, The Guadian, Foreign Policy, Politico, Clarin (Argentina), Folha de S.Paulo (Brazil), Corriere della Sera (Italy), and Mediapart (France).


Ben Fountain is the author of, most recently, Beautiful Country Burn Again: Democracy, Rebellion, and Revolution, published in 2018 by EccoHarperCollins. He is also the author of Billy Lynn's Long Halftime Walk, a novel (2012), and the short story collection Brief Encounters with Che Guevara (2006). His work has received the PEN/Hemingway Award, the National Book Critics Circle Award, the Los Angeles
Times Book Award, and a Whiting Writers Award, and has been a finalist for the National Book Award. He is a former attorney in private practice and lives in Dallas,Texas.

William A. Galston is the Ezra K. Zilkha Chair and Senior Fellow in the Brookings Institution's Governance Studies Program. He writes the weekly Politics & Ideas column for the Wall Street Journal. Prior to January 2006, he was the Saul Stern Professor and Acting Dean at the School of Public Policy, University of Maryland, director of the
Institute for Philosophy and Public Policy, and founding director of the Center for Information and Research on Civic Learning and Engagement (CIRCLE). Galston was Deputy Assistant to President Clinton for Domestic Policy from 1993 to 1995. Galston is
a winner of the American Political Science Association's Hubert H. Humphrey Award and a Fellow of the American Academy of Arts and Sciences. He is the co-chair of The New Center with Bill Kristol. His numerous books include Liberal Purposes: Goods, Virtues, and Diversity in the Liberal State (1991); Liberal Pluralism: The Implications of Value Pluralism for Political Theory and Practice (2002); The Practice of Liberal Pluralism (2004); Public Matters: Politics, Policy, and Religion in the 21st Century (2005); and Poverty and Morality (2010). His most recent book is Anti-Pluralism: The Populist Threat to Liberal Democracy (Yale, 2018).


Teresa Ghilarducci is Professor of Economics and director of the Schwartz Center forEconomic Policy at the New School for Social Research. An expert on pensions, labor economics, and older workers, she frequently publishes in economic journals, and also appears as a commentator online, in newspapers, and on television, and before Congress. Her most recent book, Rescuing Retirement, co-authored with Hamilton "Tony" James, Executive Vice Chairman of the Blackstone Group, lays out a vision to create Guaranteed Retirement Accounts for all American workers.


Dipayan Ghosh is the Pozen Fellow at the Shorenstein Center on Media, Politics and Public Policy at the Harvard Kennedy School, where he works on digital privacy, artificial intelligence, and civil rights. Ghosh previously worked on global privacy and public policy issues at Facebook, where he led strategic efforts to address privacy and
security. Prior, Ghosh was a technology and economic policy advisor in the Obama White House. He served across the Office of Science & Technology Policy and the National Economic Council, where he worked on issues concerning big data's impact on consumer privacy and the digital economy. Ghosh has served as a Public Interest
Technology fellow at New America, the Washington-based public policy think tank. He received a Ph.D. in electrical engineering & computer science at Cornell University and completed postdoctoral study in the same field at the University of California, Berkeley.


Jeffrey C. Isaac is James H. Rudy Professor of Political Science at Indiana University, Bloomington. He served as Editor in Chief of Perspectives on Politics, a flagship journal of the American Political Science Association, from 2009-2017, and in 2017 was
awarded APSA's Frank J. Goodnow Award for Distinguished Public Service to the profession for his work. He has published five books, edited two anthologies, and published over 75 articles and essays. He is a Contributing Editor of Dissent magazine, and also a Contributing Editor at Public Seminar, where he writes a weekly column
called Blue Monday. His book #AgainstTrump: Notes from Year One, was published in late 2018 by Public Seminar/OR Books. He is also a professional jazz pianist whose band, the Postmodern Jazz Quartet, is active on the local music scene.

Ira Katznelson is Ruggles Professor of Political Science and History at Columbia University. His Fear Itself: The New Deal and the Origins of Our Time (2013) was awarded the Bancroft Prize in History and the Woodrow Wilson Foundation Award in Political Science. Other books include the just-published Southern Nation: Congress and
White Supremacy After Reconstruction (co-authored with David Bateman and John Lapinski, 2018), Liberal Beginnings: Making a Republic for the Moderns (co-authored with Andreas Kalyvas, 2008), When Affirmative Action Was White (2005), and Desolation and Enlightenment: Political Knowledge after Total War, Totalitarianism,
and the Holocaust (2003). Professor Katznelson is a former president both of the American Political Science Association and the Social Science Research Council.


James T. Kloppenberg is Charles Warren Professor of American History at Harvard, where he has chaired the History Department, the graduate program in American Studies, the interdisciplinary undergraduate program in Social Studies, and the Standing
Committee on Public Service. His recent books include Reading Obama: Dreams, Hope, and the American Political Tradition(2nd ed., 2011), named book of the year by NPR White House Correspondent Mara Liasson; Toward Democracy: The Struggle for Self-
Rule in European and American Thought (2016), awarded the Mosse Prize by the American Historical Association; and, with Joel Isaac, Michael O'Brien, and Jennifer Ratner-Rosenhagen, The Worlds of American Intellectual History (2017). He is currently
writing a history of American democracy since 1500.


Bill Kristol is a columnist, television commentator, and editor. He was the founder and editor at large of the Weekly Standard, before it was recently shuttered as a result of its ongoing and outspoken criticism of President Donald Trump. In collaboration with Charlie Sykes, he has just helped launch a new online journal, The Bulwark, with the
motto "Conservativism Conserved." In 1997, he co-founded the Project for the New American Century (PNAC) with Robert Kagan. He is a member of the board of trustees for the free-market Manhattan Institute for Policy Research, a member of the Policy Advisory Board for the Ethics and Public Policy Center, and a director of the Foreign
Policy Initiative. He is also one of the three board members of Keep America Safe, a think tank co-founded by Liz Cheney and Debra Burlingame, and serves on the board of the Emergency Committee for Israel and the Susan B. Anthony List. He is also co-chair
of The New Center with William A. Galston.


Paul Krugman is Distinguished Professor of Economics at the Graduate Center, a core faculty member at the Stone Center on Socio-Economic Inequality, a LIS Senior Scholar, and a columnist for The New York Times. He is the author and co-author of many
academic papers and books including Geography and Trade (1992); Currencies and Crises (1995); The Conscience of a Liberal (2007); and The Return of Depression Economics and the Crisis of 2008 (2009), and End this Depression Now! (2013). He is the winner of the John Bates Clark award of the American Economic Association (1991),
the Prince of Asturias award for social sciences (2004) and the Nobel Memorial Prize in Economic Sciences (2008). His blog "The Conscience of a Liberal" was ranked number one of the 25 best financial blogs by Time magazine. He has 4.5 million Twitter followers.


Natasha Lennard is a columnist for The Intercept, focusing on social justice. Her work has appeared regularly in The Nation, Esquire, The New York Times, and The New Inquiry, among others. She teaches in the Creative Publishing & Critical Journalism program at the New School for Social Research. Her first book, Violence: Humans in Dark Times (with Brad Evans) was published by City Lights Books in
2018. Her second book, Being Numerous: Essays on Non-Fascist Life, will be published by Verso in May 2019.


Yuval Levin is the founder and editor of National Affairs, a quarterly journal of essays on domestic policy and politics. He is also vice president and Hertog Fellow at the Ethics and Public Policy Center and a contributing editor to National Review. He has been a member of the White House domestic policy staff (under President George W. Bush) and a congressional staffer. His essays and articles have appeared in numerous publications including The New York Times, The Washington Post, The Wall Street Journal, Commentary, and others. He is the author, most recently, of The Fractured Republic: Renewing America's Social Contract in the Age of Individualism. He holds a PhD from
the Committee on Social Thought at the University of Chicago.


James Miller is Professor of Politics and Liberal Studies at the New School for Social Research. He is the author most recently of Can Democracy Work? A Short History of a Radical Idea from Ancient Athens to Our World (2018), published by Farrar, Straus and
Giroux; and also the editor of the new English translation of Diogenes Laertius, The Lives of the Eminent Philosophers, published by Oxford in 2018. Other books include Examined Lives: From Socrates to Nietzsche (2011); The Passion of Michel Foucault (1993); "Democracy is in the Streets"— From Port Huron to the Siege of Chicago (1987); and Rousseau: Dreamer of Democracy (1984). Twice a finalist for the
National Book Critics Circle award for non-fiction, he has won three ASCAP-DeemsTaylor awards for excellence in writing about music. His cultural criticism has appeared in Rolling Stone, The New Republic, and Newsweek, where he was a general editor from 1980 until 1990. From 2000 to 2008, he edited Dædalus, the journal of the American Academy of Arts & Sciences.


Jessica Pisano is Associate Professor and Chair of the Politics Department at The New School for Social Research. She has written extensively on contemporary and twentieth century politics and political economy in Eastern Europe. She conducts her research in
Russia, Hungary, and Ukraine, where she is interested in the experiences of people who live far from capital cities. She currently is completing a book about capitalism and the state in contemporary Ukraine and Russia, focusing on local command performances of democratic institutions. Her prize-winning book about land privatization along the Russian-Ukraine border, The Post-Soviet Potemkin Village: Politics and Property Rights in the Black Earth was published by Cambridge University Press in 2008. She has been
an invited professor at the École des Hautes Études en Sciences Sociales in Paris. Pisano has been awarded numerous fellowships nationally and internationally and is the recipient of grants from the National Science Foundation, the Social Science Research
Council, the Social Sciences and Humanities Research Council of Canada, and the National Council for Eurasian and East European Research, among others.


Marc F. Plattner is founding coeditor of the Journal of Democracy and co-chair of the Research Council of the International Forum for Democratic Studies. Until 2016, when he reduced his schedule to part time, he also served as the National Endowment for Democracy's vice president for research and studies. From 1984 to 1989, he was NED's
director of program. Before joining NED, he was a fellow at the National Humanities Center in Research Triangle Park, North Carolina (1983–84); advisor on Economic and Social Affairs at the United States Mission to the United Nations (1981–83); program officer at the Century Foundation (formerly the Twentieth Century Fund), a private
foundation in New York City (1975–81); and managing editor of the Public Interest, a quarterly journal on public policy (1971–75). He is the author of Democracy Without Borders? Global Challenges to Liberal Democracy (2008) and Rousseau's State of Nature (1979). Over the past two decades, he has coedited with Larry Diamond more than two dozen books on contemporary issues relating to democracy in the Journal of Democracy book series. The most recent are Authoritarianism Goes Global: The Challenge to Democracy (2016, also with Christopher Walker), and Democracy in Decline? (2015).


Aziz Rana is Professor of Law at Cornell University, where his research and teaching has centered on American constitutional law and political development, and on how shifting notions of race, citizenship, and empire have shaped the legal and political identity of the United States since the founding. He is the author of The Two Faces of American Freedom (2010), and a forthcoming work on the modern rise of constitutional veneration in the twentieth century -- especially against the backdrop of growing American global authority -- and how veneration has influenced the boundaries of popular politics. He has written essays and op-eds for such venues as The Boston
Review, n+1, The Chronicle of Higher Education, The Nation, The New York Times, Salon.com, CNN.com, Huffington Post, and Jacobin, as well as publishing scholarly articles with The University of Chicago Law Review, California Law Review, and Texas Law Review, among others.


Jennifer Roberts is Professor of Classics and History at the City College of New York and the City University of New York Graduate Center. A past president of the Association of Ancient Historians, she specializes in the theory and practice of democracy and in the political, military and intellectual history of Greece during the classical period. Her current research concerns legal killings. She has held grants from
the Massachusetts Artists' Foundation, the National Endowment from the Humanities and the American Council of Learned Societies and served as a consultant to various television and print media. Her publications include Accountability in Athenian Government (1982), Athens on Trial: The Antidemocratic Tradition in Western Thought
(1994), editions of Thucydides' Peloponnesian War (1998) and Herodotus' Histories (2013), both with Walter Blanco, and The Plague of War: Athens, Sparta, and the Struggle for Ancient Greece (2017), as well as numerous translations and journal articles. Her work has been translated into several languages.


Helena Rosenblatt is Professor of History and Professor of French at the Graduate Center of the City University of New York and the author, most recently, of A Lost History of Liberalism from Ancient Rome to the Twenty-First Century (2018). She is also the author of Rousseau and Geneva from the First Discourse to the Social Contract (1997), and Liberal Values: Benjamin Constant and the Politics of Religion (2008). She is also the editor of the Cambridge Companion to Constant (2009) and co-editor (with Raf Geenens) of French Liberalism from Montesquieu to the Present Day (2012) and (with Paul Schweigert) Thinking with Rousseau: From Machiavelli to Schmitt (2017). She has recently published essays in The Guardian and Boston Review.


Sophia Rosenfeld is Walter H. Annenberg Professor of History at the University of Pennsylvania, where she teaches European and American intellectual and cultural history with a special emphasis on the Enlightenment, the trans-Atlantic Age of Revolutions, and the legacy of the eighteenth century for modern democracy. She is the author
of A Revolution in Language: The Problem of Signs in Late Eighteenth-Century France (2001); Common Sense: A Political History (2011), which won the Mark Lynton History Prize and the Society for the History of the Early American Republic Book Prize; and most recently Democracy and Truth: A Short History, published by Penn Press in
2018. Her articles and essays have appeared in the American Historical Review, the Journal of Modern History, French Historical Studies, and the William and Mary Quarterly, as well as The New York Times, The Washington Post, Dissent, and The Nation. From 2013-17, she co-edited the journal Modern Intellectual History.


Rogers M. Smith is the Christopher H. Browne Distinguished Professor of Political Science at the University of Pennsylvania. He is the author or co-author of many articles and seven books, including Political Peoplehood (2015), Still a House Divided: Race and
Politics in Obama's America with Desmond S. King (2011), Stories of Peoplehood: The Politics and Morals of Political Membership (2003), and Civic Ideals: Conflicting Visions of Citizenship in U.S. History (1997). Civic Ideals received six best book prizes from four professional associations and was a finalist for the 1998 Pulitzer Prize in
History. Smith was elected a Fellow of the American Academy of Arts and Sciences in 2004, the American Academy of Political and Social Science in 2011, and the American
Philosophical Society in 2016. He is currently President of the American Political Science Association and serves on its Executive Committee.


Astra Taylor is an author, activist, musician, and documentary filmmaker. Her writings have appeared in Dissent, n + 1, Adbuster, The Baffler, the Nation, Salon, and London Review of Books. Her books include Occupy! Scenes from Occupied America (2011); The
People's Platform: Taking Back Power and Culture in the Digital Age (2014), winner of the American Book Award; and, forthcoming this spring, Democracy May Not Exist, but We'll Miss it When It's Gone, published by Metropolitan Books. She is the director of three documentary films: Zizek!; Examined Life; and, most recently, What is Democracy?


Michael Tomasky is a columnist, commentator, and author. He is the editor in chief of Democracy, a special correspondent for Newsweek / The Daily Beast, a contributing editor for The American Prospect, a contributor to The New York Review of Books, and
contributing opinion writer to the New York Times. His books include Left for Dead: The Life, Death, and Possible Resurrection of Progressive Politics in America (1996); Hillary's Turn: Inside Her Improbable, Victorious Senate Campaign (2001), and, most recently, If We Can Keep It: How the Republic Collapsed and How it Might Be Saved
(2019), published by Liveright.


Thomas Chatterton Williams is the author of Losing My Cool and a contributing writer at the New York Times Magazine. His work has appeared in the New Yorker, Harper's, the London Review of Books and many other places. He is a 2019 New America Fellow and the recipient of a Berlin Prize. His next book will be a reckoning with how we define
race in America, building on his essay "Black and Blue and Blond," published in Virginia Quarterly Review and anthologized in The Best American Essays 2016. He lives in Paris with his wife and children.


Deva Woodly is Associate Professor of Politics at the New School for Social Research and Eugene Lang College. She is the author of The Politics of Common Sense: How Social Movements Use Public Discourse to Change Politics and Win Acceptance (2015), and a forthcoming study, tentatively titled #BlackLivesMatter and the Democratic Necessity of Social Movements. Her area of expertise is exploring the ways that the public comes to understand the political world through newspapers, television broadcasts, and social networks online and in person.