General Public
Liberalism & Democracy: Past, Present, Prospects
Liberal democratic values seem embattled as never before in the United States, and around the world. The time is right for a serious and wide-ranging exploration of the prospects for liberal democracies in a context that acknowledges the historical and contemporary tensions between democracy and liberal values, both in theory and in practice. This conference convenes a varied group of scholars, journalists, policy expert and veteran public servants, we hope to stage a real meeting of the minds, not the usual partisan sniping that occurs at most academic events – and we are trying to be as inclusive as possible, by inviting thoughtful representatives from the left, right, and center.
At this public seminar, participants will make brief remarks and then engage in dialogue. Over the course of our conversations, we will examine the prospects for liberal democracies against the backdrop of the historical and contemporary tensions between democracy and liberalism.
The second of two conferences organized by James Miller (Professor of Politics, New School for Social Research) and Helena Rosenblatt (Professor of History, CUNY Graduate Center). Sponsored by The New School in partnership with City University of New York, Graduate Center.
- - - - - - - - - -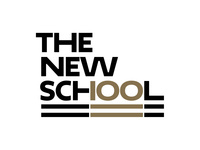 This event is part of The New School's Centennial celebration. Learn more at newschool.edu/100 • #100YearsNew
Subscribe

Event Type

Audience

Theme

Humanity, Society, Social Justice, International and Global, Politics, Policy and Government, Education and Learning, Intellectual Culture and Big Ideas, Centennial

School

Topic
Cost

free

Additional Details

Though liberalism and democracy have become intertwined in some contemporary societies, they have evolved along quite distinct paths historically.

Democracy is an ancient idea, liberalism a very modern one. Greek democracy was not liberal, nor was the revolutionary democracy championed by the sans-culottes in the French Revolution.

To this day, there are many avowedly democratic movements and regimes, both on the left and the right, that explicitly reject liberal values.

Moreover, even in liberal democratic societies, there are important tensions between the two traditions.


Featuring

T Alexander Aleinikoff
Josh Begley
Robert Boyers
Paul Cartledge
EJ Dionne
Federico Finchelstein
Ben Fountain
William Galston
Teresa Ghilarducci
Dipayan Ghosh
Jeffrey C Isaac
Ira Katznelson
James Kloppenberg
Bill Kristol
Paul Krugman
Natasha Lennard
Yuval Levin
Jessica Pisano
Marc Plattner
Aziz Rana
Jennifer Roberts
Sophia Rosenfeld
Rogers Smith
Astra Taylor
Michael Tomasky
Thomas Chatterton Williams
Deva Woodly


This event is free and open to the public. Tickets are required, with registration through Eventbrite. Seating is not guaranteed, but offered on a first come, first served basis. An overflow room will be available for viewing a video live stream of the event.