General Public
A Light in Dark Times: The New School for Social Research and its University in Exile
Thursday, February 21, 2019 at 6:00 pm to 8:00 pm
Join us at the launch of Judith Friedlander's riveting new book, A Light in Dark Times: The New School for Social Research and its University in Exile, from Columbia University Press. Judith Friedlander is Professor Emerita of Anthropology, Hunter College and former Walter E. Eberstadt Professor of Anthropology and Dean of the New School for Social Research.
Comments by:
Thomas Bender,
University Professor of Humanities, Emeritus, NYU
Julia Foulkes,
Professor of History, The New School for Public Engagement
Robert Pollin,
Distinguished Professor of Economics, University of Massachusetts Amherst, co-director of the Political Economy Research Institute and NSSR alum (Ph.D. in economics).
Reception to Follow
Hosted by The New School for Social Research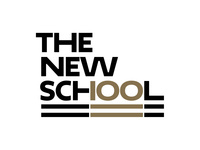 This event is part of The New School's Centennial celebration. Learn more at newschool.edu/100 • #100YearsNew
Subscribe

Event Type

Audience

Theme

School

Topic
Cost

Free

Hashtag